The 4x4 Kaokoland Tour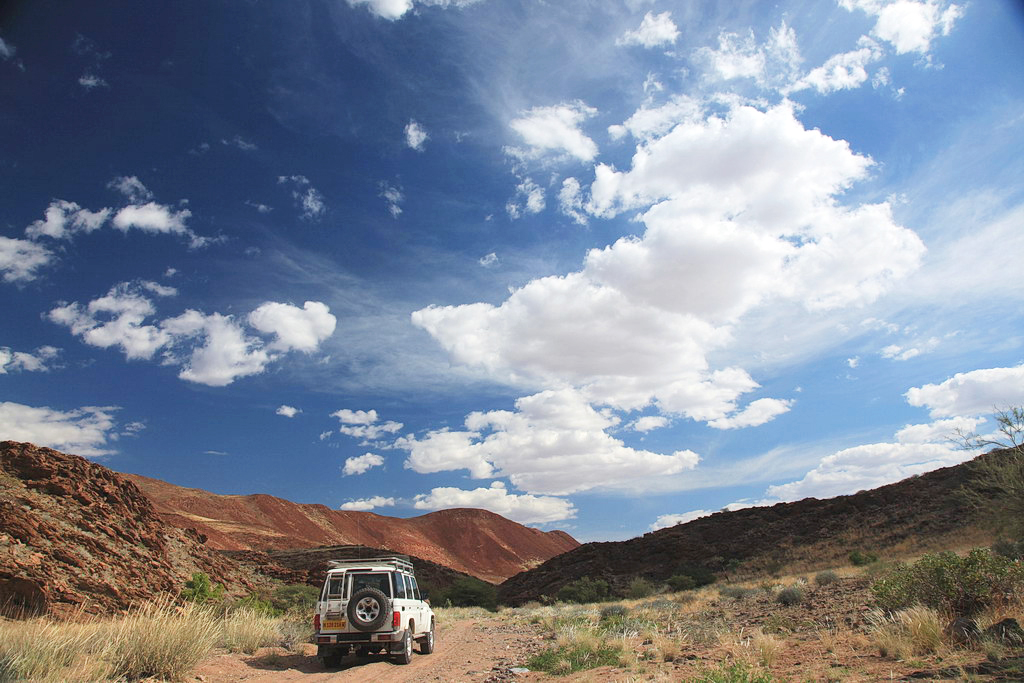 When we started designing our motorbike tours through Namibia in 1992 we only had biking travellers in mind. The Namibia Classic Tour was the very first in our programme and until today with almost unchanged routing, the Namibia Special-, Windhoek-Cape Town, Good Hope and Damaraland-Tour followed later on.

We changed and optmised some routings from time to time, but one tour remained outstandingly – the Kaokoland tour. It was made for the most ambitious and well-experienced rider amongst our clientel, as this tour requires a highest level of physical and mental fitness as well as enduro riding skills through this rough terrain on rocky and sandy tracks, far off any civilisation in the most remote region of Namibia, thus not to be done on your own at all. But this tour is a dreamlike experience with impressive landscapes giving scenery to rare wildlife and nature as well as to the traditional living Himba tribe. Stunning lodges and places to rest and stay make this tour an amazing highlight in our programme.

So we decided to offer this tour especially to guests not having those extreme enduro riding skills. This tour can very well be experienced by 4x4 offroad driving with the same GPS concept as the motorbike tour is conducted. You travel in Toyota Landcruisers, choose your own pace without any group pressure and enjoy one of the most remote and unknown Namibian landscapes that remains hidden to the most of tourists.
Offroad-Tour informations
Get more details here with the tour offers and the booking facilities. If you have any further queries don't hesitate to call us and get personal assistance by our office in Germany +49-5822-1717. Should we not be available you're welcome to leave a message or send us a fax or E-Mail.